Il Parco restaurant at Villa Grey
Villa Grey's Il Parco is an unprecedented experience of food and flavour. Located in the garden-Villa Grey's private park, it's a place where relationships and emotions, accompanied by the top quality dishes created by chef Giovanni Cerroni, merge to create a unique, personal, unforgettable experience.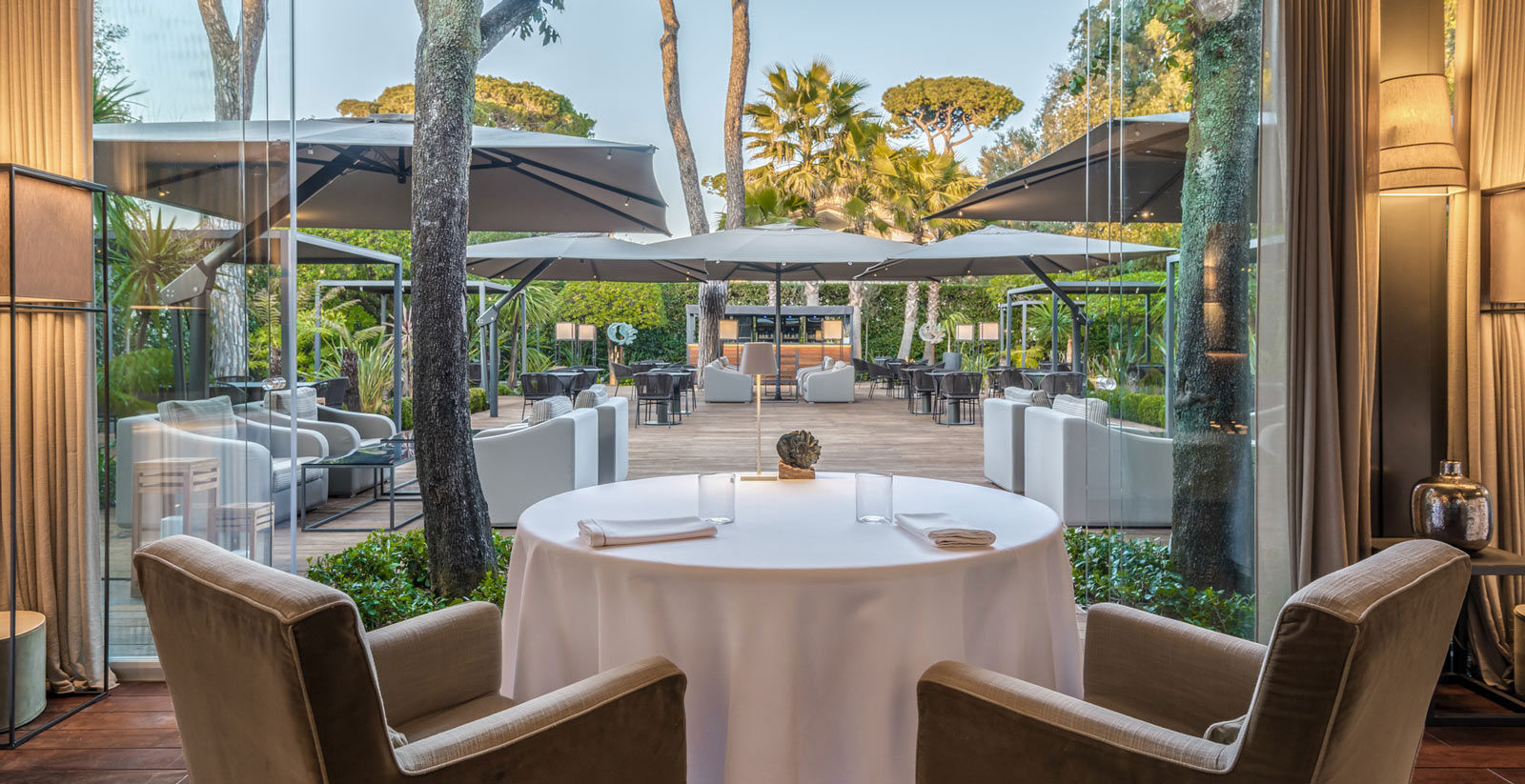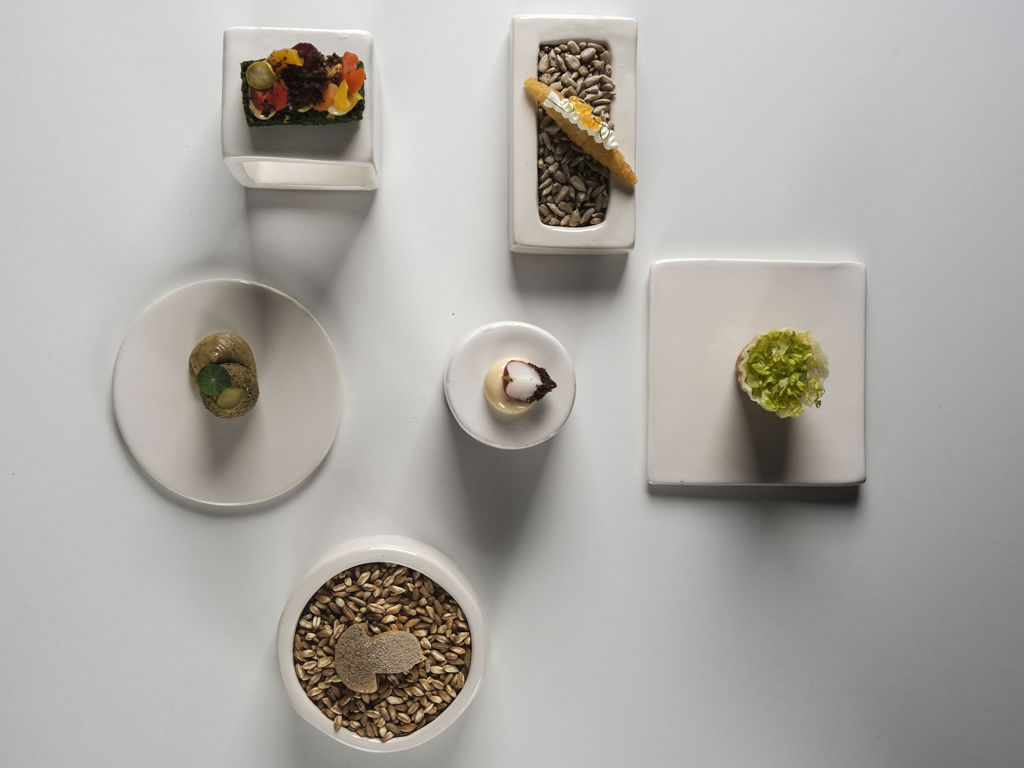 An unprecedented experience of food and flavour.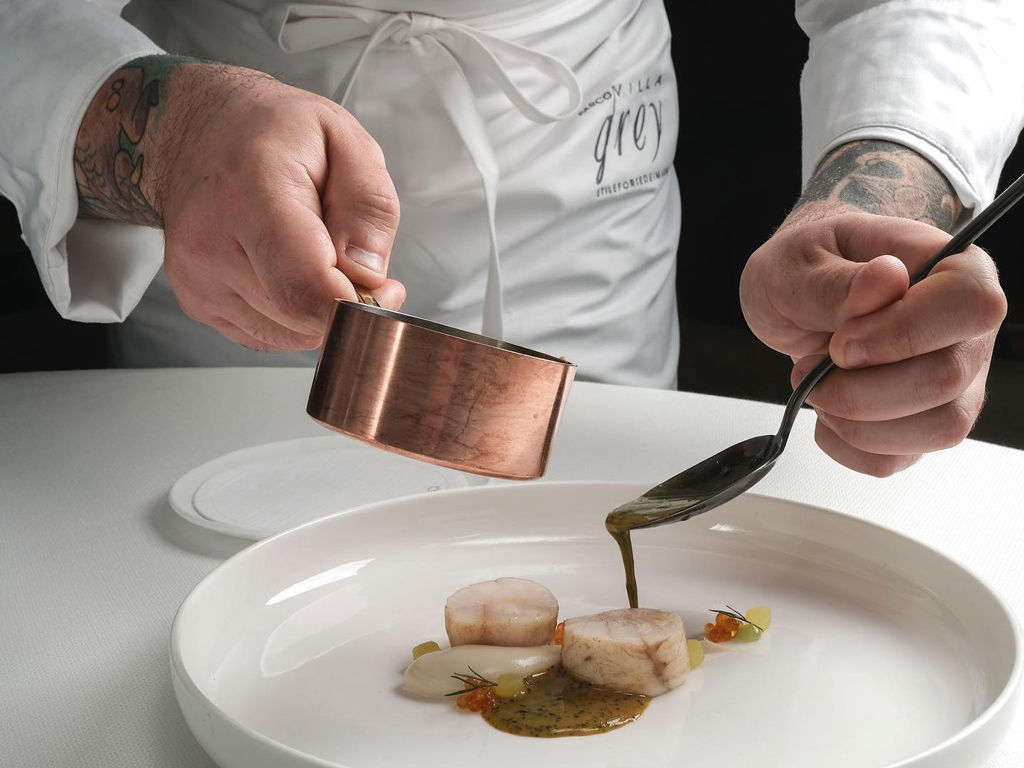 The tables seem to find their natural setting, amid the glass structures of a greenhouse with a privileged view, offering moments of authentic immersion in the greenery.

Our kitchen works on 3 or 4 ingredients at a time, offering them in different forms, textures and ideas, playing with their flavours and sensations that can be obtained in this way. It is a classic and contemporary cuisine, cooked "there and then", in which rigour and fun coexist in an almost entirely marine menu.
discover the menu